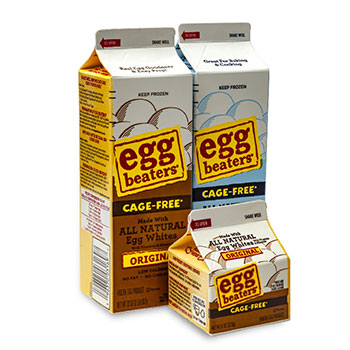 Egg Beaters
Egg Beaters made with cage free* eggs makes it easy to prepare healthy, flavorful eggs dishes your guests will love.
*Made with eggs laid by hens in an environment without cages.
How Do Egg Beaters Compare To Shell Eggs?

Source: www.eggbeaters.com
This is the site for Egg Beaters® products available through foodservice. If you are a consumer looking for the retail site, please visit www.eggbeaters.com.
Distributed by Cargill Kitchen Solutions, Inc., Monticello, MN
Egg Beaters is a registered trademark of Bob Evans Farms, LLC 2022 Cargill. All Rights Reserved