Food Manufacturers
Make meals that do more
Our products and expertise can help you stand out from the crowd, and stay ahead of the competition.
TOTAL PARTNER
Everything for your brand
Our high-performing egg products reflect the unparalleled culinary creativity and technical know-how of our chefs and scientists who provide expertise and insight to collaboratively design quality products that add nutrition and flavor to the item you bring to market.
By offering variety in flavor and form, our eggs provide the ideal foundation or addition to ensure your product needs are met.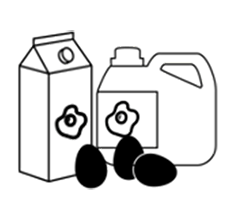 Product
Wide portfolio of high performing products to choose from

Operations
Collaboration across operations teams to ensure products fit with your production infrastructure

Insights
Custom product development rooted in consumer insights and your business needs

Culinary
Meeting consumer demand for nutrition and flavor profiles
TOTAL SUPPORT
Beyond the product