Products
Make your eggs overly easy! Explore Sunny Fresh products for quick-prep ways to build delicious egg offerings that satisfy customers and pull in new sales.
Sunny Fresh Egg Products
Serving great tasting eggs has never been so simple. We poured all of our expertise into creating on-trend egg products that save you time without sacrificing quality. View our full lineup below.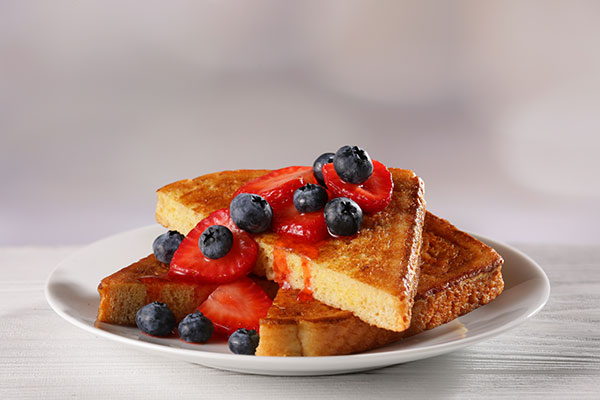 French Toast
A fully prepped favorite that delivers sweet satisfaction
This is French toast worthy of your menu, with heat-n-serve simplicity that's ideal for your staff. Choose from a variety of options, including individually wrapped products for K-12 schools and bulk options for higher-volume serving lines.
Our Commitment to Cage Free*
Watch our video to learn more about our dedication to animal welfare.
*Made with eggs laid by hens in an environment without cages.